BACK TO KANJINI WEBSITE

Kanjini Co-Op Newsletter - Volume 5, Issue 1 - July 2013

View from the proposed community centre site
Editorial
Welcome to Kanjini Co-Op's July 2013 Newsletter AND warm Hellos to all newcomers...we hope you will enjoy and be inspired by this newsletter . Thank you also to all the Supporters and Friends of Kanjini Co-Op who sent offers of continued support, ideas, inspirations, continued interest and your hearty congratulations on the acquisition of our dream property!
Kanjini Co-Op Members and Directors have been very busy since December '12 and as to be expected also very excited to finally have found our land.
See Kanjini Co-Op Land below! AND we have started to put details and images onto our website in the new section The Land, so have a look!
To celebrate our new property and Kanjini Co-Op's third birthday, we will have the First Kanjini Gathering on the land from 19th to 22nd September. Please mark your calendars and come and join us to get a feel for this magnificent place - read more below.
Stage One of the subdivision has been approved by council with Conservation Covenants, Stage Two has been applied for and there are now tracks on all blocks so getting to those amazing views is easy thanks to Svargo for his dedication and perseverance. There are now eight blocks ready for sale. So if you like the idea of Kanjini, but prefer to own your own property, this might be your best chance to live close to us but still have your own piece of paradise. Please let us know if you are interested.
The property came with a few challenges which we have all embraced, successfully hurdled and found solutions to. We now have new tenants in the cottage which we feel good with and are leasing some horse paddocks for extra income. We are working on the acquisition of a tractor and a big electric irrigation pump and we now have the first Beehives on the land (read more in 'The Buzz' below). Last not least we have done a lot in the planning department. A HUGE THANKYOU to Sara (Architect from Spain- specialises in Earth Construction) and Gregoire (Environmental Engineer from Brittany), who have enriched our lives by their presence and generously shared their skills and experiences, designing Buildings, efficient sustainable water distribution and waste water systems for Kanjini Co-Op. Thanks also to Chris for his drafting skills for a variety of buildings, Thanks Chris! Some of these concept drawings will be on our website soon...
Thanks also to the many wwoofers and supporters who have whole heartedly worked in the gardens and on the property and we extend our heartfelt appreciation.
Thanks also to Susanna for the donation of the 4WD Nissan that has been indispensable for photography excursions on the about 30km of subdivision roads and for general movement around the property. The Nissan is old and needs a bit of TLC so if you are a Petrol mechanic with some inspiration and time to help, please contact us, thanks...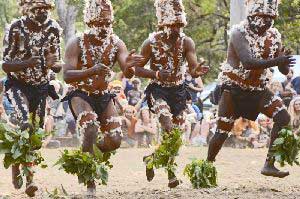 Tim E. , a repeat visitor and soon to be Member has returned this winter to further experience the land and assist in planning. Tim has donated his expertise in data-basing to write a script that splits share repayments into share capital and interest. It is one of those 'coincidents' -Tim was well-versed in the database program we use for our accounting. Thanks Tim, that is very much appreciated as is your great photos and your continued enthusiasm and contributions at Hearts & Minds meetings. Tim enjoyed his first Laura Aboriginal Dance Festival this year and we have a few images for you to enjoy.
Over the year so far we have had visits from several 'Potential Members', enjoying the land and environs as well as sharing valuable time with members. Remember, if you cannot physically visit then a great way to meet members is at the Hearts & Minds meetings via Skype, details below.
With the commencement of our Bee Business and requests for information on Bee Keeping, we will now have a regular Section in each Newsletter "The Buzz ". We share some of our favourite Mediterranean herbs in the section Nursery and Gardens and we introduce the inaugural "Kanjini Gathering ".
Our Hearts and Minds Meetings (see below) are a day of much laughter, discussions, planning and furthering the Kanjini Vision...We hope to see you soon.....
Happy reading from Shiralee ~ Kanjini Co-Op Secretary
Kanjini Gathering ~ September 2013
View across lake near Gathering site
YES ...YES....YES ....We have decided it is time for the inaugural "Kanjini Gathering " on our new 7500 acre property.
We recently sent a Date Claimer and thanks to those of you who responded with proposals for workshops.
The Kanjini Gathering will be from 19th to 22nd September 2013 and there are several reasons for celebration:
"Whatever you can do, or dream you can, begin it. Boldness has genius, power and magic in it." W. H. Murray
The intent of the Gathering is to share inspirations, skills and ideas with those in the wider community who might support the Kanjini Co-Op vision and for all friends of Kanjini to experience this amazing property first-hand. We will be inviting your help and input into furthering the vision of what we can and will do on this land. There will be workshops and brainstorming sessions on issues such as 'privacy and community'; 'personal and shared ownership'; 'personal and cooperative growth'; how to best design community buildings and personal spaces; what to grow and do on the land. There will be planning and building activities, music, dance, meditations, exploration walks and drives, photography excursions, swimming and canoeing on the lake, a kids corner and much more as well as a lot of FUN!
So please mark the 19th to 22nd September on your calendars and come along to enjoy the place and the lake and to contribute your ideas to the discussions and workshops. If you have anything you can offer to do with or for the participants gathering, or if you can provide live music or any other performance, please let us know.
We will need materials to create covered spaces for workshops/music and meetings; materials to create a pontoon on the lake; a projector and screen of movie nights; a large computer screen for workshops; tables & chairs; big white-boards; hay-bales; big pots and other kitchen facilities and utilities; a first aid box and a high-capacity water filter. We will also need help with all the preparation needed for the festival, so if you can provide some of those items or can donate some time or come to one of the working bees, please contact us.
This is a RSVP event only and an Invitation will be coming your way soon...
Kanjini Co-Op Land
Rainbow seen from proposed community centre site
Now that we have the property all our inspirations and ideas can be manifested. Thanks to Svargo for working diligently to improve access tracks on the property. Where before we had one challenging 4wd access, we now have two new access roads to the dam which both are suitable for 2wd cars.
Over 20km of internal roads on the land we intend to keep have been maintained by either the dozer or the grader or both. This is probably about half of the existing old tracks on the property. It makes exploring the property a lot easier and we will do some of that with everyone who is interested during our gathering in September.
Chai and his friends as well as Monika and Tony have spent a lot of time to clean up around the A-frame decks near Emerald Falls. All the little saplings in the area have been removed and the grass is mowed so now there is a beautiful camping area there on the creek with magnificent towering gum trees and just a bit downstream is a magic fern-gully island in the creek.
Over half of the land we will keep hasn't got any roads at all yet, so there are a lot of discoveries still waiting to be made, and even in the area with roads there will be many beautiful spots still to be discovered.
And if you are as excited about the 'Kanjini' land as we are and want to become an equal owner, come up to meet us and get a feel for the land and the people or at least Skype into our next Hearts and Minds meeting on 28th July from 11am until 5pm.
We are getting excited about the incredible potential this huge property offers, not just for various agricultural and aquaculture businesses, but also for timber plantings, conservation, seed-collection, tourism and sports activities. By the way last month the 2013 Australian Rogaining Championship used part of our property for their cross-country orientation races.
If you have any interest to be involved in the planning on how best to manifest the Kanjini vision on the property, please email us.
"Someone's sitting in the shade today because someone planted a tree a long time ago." Warren Buffett
Designing For The Future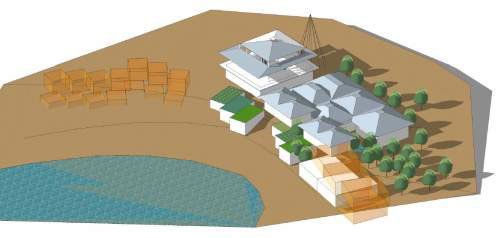 Community Centre - Concept drawing
"If future generations are to remember us more with gratitude than sorrow, we must achieve more than just the miracles of technology. We must also leave them a glimpse of the world as it was created, not just as it looked when we got through with it. Lyndon B. Johnson
Kanjini Co-Ops Vision is for ourselves and for future generations. We have a broad and far-reaching vision and we have great optimism, motivation and drive to achieve and the pathway is fun!
We are designing for a future that may differ climatically, seasonally and socially. We have been calculating for extreme events so that we know that our buildings will be secure and that water resources are well managed. Our intention with our agricultural pursuits is to be as independent and sustainable as possible. So we will use whatever design systems and biological farming techniques that support us in the long term. We continue to research and investigate options for our heating and cooling systems in the buildings and the latest in technological advancements for refrigeration and electricity generation. Our hope is to showcase a variety of methodologies.
Greg has checked the spillway of our 20 acre lake and found that even with a tripling of climate change effects it is big enough to handle the biggest possible rainfall expected in a one in a hundred year event. Greg has also researched waste water treatment options, urine separation and drinking water purification for us.
Sara has done a lot of work on concept drawings and designs for our main community house, incorporating green roofs, big meeting areas, kitchen and eating areas overlooking the lake and even a bell-tower. We also really like her idea of a round-house design for temporary accommodation and meeting space.
At the Kanjini Gathering we will look at these designs and will discuss/brainstorm the design of our gardens and orchards.
If you can offer any help with planning, designs, building, researching or anything else, please fill out this questionnaire.
Subdivisions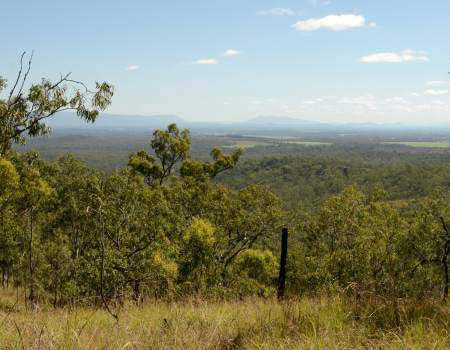 View from one of the Subdivision Lots
As mentioned before we will subdivide and sell about 1/3 of the land. This is the part of the land which is south-west of Emerald Falls road. Since this is a public road transecting our property, it makes sense to sell the part which is on the other side of that road. The subdivision is done in three stages, with the four lots in stage 1 already approved by council, another four lots in stage 2 which has been applied for and can be sold off the plan; and stage 3 which we offer now as a single large lot and will subdivide further if it does not sell as one lot.
We can now offer for sale nine lots which are between 75 acres and 1850 acres in size.
These will be the only personally owned lots. The remainder of the land will be owned by the Cooperative and its shareholders, but there will be no individual ownership on that land. So if you want individual land ownership and be affiliated with Kanjini Co-Op, this is the only opportunity there is.
Each lot has an access track to the back of the lot, some have permanent water-holes or springs, some have good dam-sites, some have large areas with rich volcanic soils, others have river flats and all have hill-tops with good long-distant views, some of these views are spectacular.
These lots are about ten minutes drive from Mareeba and about an hour from Cairns and its international airport. The magnificent Emerald Creek Falls are less then 5 minutes away. Since the subdivision lots are next to World-heritage, we have in cooperation with the local council put conservation covenants on all subdivision lots. You will still be able to use large areas of the land for agriculture or grazing or other uses, but most of each lot cannot be cleared and non-native animals like dogs have to be fenced or leashed at all times and cats are not permitted at all. In the subdivision lots and adjacent areas are many rare native animals like quolls and Bettongs, and we want to ensure their continued survival.
Prices start at $225,000.-, which is very reasonable for these sort of blocks, especially since there is very few properties of this size available on the Cairns side of Mareeba. We will put these properties on the open market, but we very much prefer to have neighbours which are of similar conviction, and we will not sell to just anyone. So if you are interested in these subdivision lots, please contact us.
You can also find more information on them (and pictures of them) on the subdivision page of our website. Please note that presently only the first four lots are available online, the next five lots will be added over the next couple of weeks.
Oh and the first lots to sell will get either a free bore or a free 3Kw stand-alone solar system!
Spreading the Kanjini Vision
Now that we have the land, we need all the help we can get to manifest the Kanjini vision on it and to make Kanjini Co-Op as big and as beautiful as possible :-) So please continue to spread the Kanjini Co-Op Vision by sharing the website address or our contact details! Thanks in advance!
We do appreciate your efforts and help in getting the word out there to those people :-) If you know of any groups you feel may be interested in Kanjini Co-Op or any publications or locations that would be suitable for advertising and or posters, please do let us know.
On our homepage are links to the hand-outs and notice board or display flyers, ........please feel free to print and hand them out or put them up on your local notice boards....thanks.
The Buzz
BEES - " Pollinators are what ecologists call keystone species. You know how an arch has a keystone. It's the one stone that keeps the two halves of the arch together. [...] If you remove the keystone, the whole arch collapses". May Berenbaum, PhD, Entomologist."
Kanjini Co-Op has started beekeeping with the first 5 hives positioned on the land. Honey production will be slow at first as we will be creating and increasing he numbers of working hives. We have also been conducting flora surveys of our land. Thanks go to Tammie Davidson for her compilation of the Emerald/Adler Hill area native species in relation to Bee Food.
We will be planting areas of native flowering species to augment the existing nectar and pollen supplies and are investigating the possibility to develop Hoop Pines plantings so in the long term Kanjini Co-Op can have sustainably grown timber to make our own bee boxes. Before we can start planting we need detailed information on Native Flowering plants collated into a spreadsheet or tables so we can plan effective forest areas in consideration to water needs, soil types etc.
I am positive that the resulting compilation will be a valued resource for both beekeepers and gardeners in this region. Beekeepers are a community and cooperative family and the willingness to share information strengthens this connection. So If you are proficient in either spreadsheets and/or tables and you have time and are willing to be part of the Bee Team, then please do let us know. We have all the data ready so if you have some time and energy to help, please contact Shiralee direct at honey@kanjini.org Thanks in advance...
We are also very blessed to have a mentor, Allen, teaching us. Allen has over 30 years experience as a beekeeper and a vast knowledge of bee food plants in the local area as well as innovative and efficient equipment that he has so graciously offered to make for us. We have formed communication avenues with several other local professional beekeepers as well as joining the Cairns and District Beekeeping Association and the QLD Beekeeping Association. The monthly meetings are a hive of activity and information. The beekeeping community is like a large family with members always ready and willing to help each other!
We are also renovating a small existing shed as our first Honey House whilst we design and a more permanent structure. We cannot continue expanding the apiary until we have this project completed.
SO - all the builders, carpenters, painters, plumbers and electricians reading this , if you can contribute either time or materials and want to share in the fun please do let us know, thanks.
"TEAM means Together Everyone Achieves More!" Author Unknown
Bee Facts
Bees can visit up to about 40 flowers per minute depending on floral type, nectar availability and weather conditions.
A Loaded bee can fly approximately 25 km/h (15 mph) on average and an Empty bee leaving a hive can fly on average 20 km/h (12.5 mph).
Apis is the Latin word for bee. A bee keeper is called an apiarist and a bee hive/s are called an apiary
Bees do not talk but communicate through dances, shaking and smell. Dances and shaking show the direction to a source of nectar. Scout bees return from looking for nectar and use one of two dances: Round dance is when the nectar is close and a Waggle dance demonstrated when nectar is further away.
A queen can lay up to 2000 eggs in 1 day
Frequently Asked Questions (FAQ's)!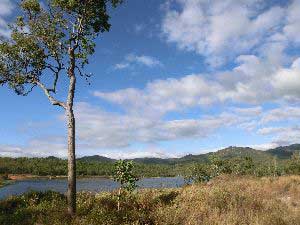 Proposed Community Centre Site
We are often asked questions and we are happy to share them here in the Newsletters. These questions and more, with our answers are also on-line.
What employment opportunities are there in the Co-Op?
Once we have income producing activities there will be opportunities for members to be employed. While is is not the responsibility of Kanjini Co-Op to provide employment to its members, we do envision a range of Cooperative businesses which will provide employment for at least some members.
When can I start living on the land?
When you can start living on the land depends on your membership status and available accommodation. We are currently planning for some temporary accommodation (until we get our community house constructed).
If I am paying off my share where will I be accommodated?
The main focus is on constructing the main community house where there will be bedrooms, dormitories and visitor accommodation.
Can I visit and stay for a few weeks to see if I like the land and the members?
Yes you can by arrangement. However as the only 2 dwellings are currently leased for the next 6 months there is only temporary accommodation in a converted shed or you can camp on the land. We are currently designing the main Community Centre where members, potential and introductory members as well as visitors will be accommodated. For the immediate future we are building a temporary accommodation on the eastern side of the lake. Camping short- term, by negotiation, is a good way to get a feel for the land.
The best way to meet members is to attend our Hearts & Minds meetings on the last Sunday of every month. If you cannot attend physically then attendance via SKYPE is encouraged.
If you have any questions about Kanjini Co-Op please do contact us...we are always happy to answer your queries.
Hearts and Minds Meetings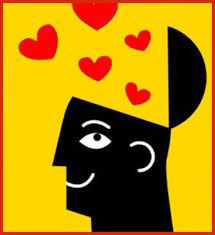 These are our informal gatherings which are usually held on the last Sunday of each month from 11am to 5 pm with a shared lunch at 1 o'clock.
The Hearts and Minds Meetings are designed to get to know each other better, introduce new interested people and advance the vision. These meetings are usually held at Koah and include Meet and Greet / introductions/ Q & A's, discussions and planning, all amidst lots of laughter and whatever else we decide to do together.
There is always a Heart component with valuable sharing of feelings and if possible we all venture outside and in the gardens.
Our Hearts and Minds Meetings are valuable experiences for cooperative living and much fun is had by all. If you are unable to physically attend a meeting but would like to contribute we can arrange for you to participate via SKYPE or by speaker phone. If you would like to use SKYPE or phone to attend, please let us know.
We will need your SKYPE Name so we can have a trial connection prior to the meetings, thank you. Our SKYPE name is kanjini.cooperative
Besides these Hearts and Minds meetings we also hold our monthly formal Kanjini Co-Op Directors and Members meetings. Interested persons are invited to attend our monthly Directors and Members meetings (however only directors may vote). You are most welcome to join the process, ideas and your input is always welcome. Please Contact Us for dates and venue directions.
Please note that newcomers are encouraged to please first come to a Hearts and Minds meeting. Those are less formal and allow more time for questions and get-to know each other.
If you wish to receive email notices of all Director Meetings, please reply to this email with "Directors Meetings" in the Subject line, thank you.
Everyone on our email list will get informed of each Hearts and Minds Meeting. So if you know anyone who might be interested, please ask them to subscribe now.
Nursery and Gardens
Nursery and Gardens: The Nursery is overflowing and we hope to be able to plant these established and sun hardened fruit trees this coming wet season.
Svargo, Calvin and other members have been diligently researching and sourcing an appropriate tractor. Once we have acquired this indispensable piece of equipment we can go ahead and commence establishing food commercial production areas on the land and re-clear the area where Kanjini Home Garden will be established.
Shiralee has been very busy in the office this year with minimal time for gardening. However one of the benefits of a permaculture designed and minimum dig garden is that food is always produced with minimal effort so we can come to the kitchen every day with an array of delicious and delectable vegetables, herbs and spices. Not only do we benefit from our own food sources but the bees enjoy many garden vegetable and herb plants when in flower. In fact our basil flowers several times a year and is a Hive of activity on a sunny day...buzzzz.
The area is ideal for a variety of Mediterranean food plants (as well as the Sub Tropical and tropical plants). So this Newsletter we share Mediterranean herbs and perennial garlic chives that we grow easily.
Rosemary: Rosmarinus officinalis, commonly known as rosemary, is a woody,aromatic evergreen shrub that is perennial with fragrant and white, pink, purple, or blue flowers, native to the Mediterranean region. It is a member of the mint family Lamiaceae. The name "rosemary" derives from the Latin for "dew" (ros) and "sea" (marinus), or "dew of the sea", because in many locations, it needs no water other than the humidity carried by the sea breeze to live. The plant is also sometimes called anthos, from the ancient Greek word ἄνθος, meaning "flower". The leaves are used as a flavouring in foods such as stuffings and roast meats and an exceptional marriage with roast potatoes and rock salt! It is native to the Mediterranean and Asia, but is reasonably hardy in cool climates. It can withstand droughts, surviving a severe lack of water for lengthy periods. Forms range from upright to trailing and with pruning forms a dense shrub. The leaves are evergreen, 2–4 cm (0.8–1.6 in) long and 2–5 mm broad and needle-like -green above and white below, with dense, short, woolly hair. Rosemary is high in iron, calcium and vitamin B6. Rosemary extract has been shown to improve the shelf life and heat stability of omega 3-rich oils, which are prone to rancidity and is a marvellous hair tonic .
Oregano:Oregano, scientifically named Origanum vulgare by Carolus Linnaeus, is in the mint family (Lamiaceae). It is native to warm-temperate western and south western Eurasia and the Mediterranean region. Oregano is a perennial herb, growing from 20–80 cm tall, with opposite leaves 1–4 cm long. Oregano will grow in a pH range between 6.0 (mildly acid) and 9.0 (strongly alkaline) with a preferred range between 6.0 and 8.0. The flowers are purple, 3–4 mm long, produced in erect spikes. It prefers a hot, relatively dry climate, but will do well in other environments. Oregano has been established in our garden for nearly three years now as a ground cover and does not die off in the wet season provided it has well drained soil.
Hippocrates used oregano as an antiseptic, as well as a cure for stomach and respiratory ailments. It is used as a tea for coughs and as a palliative for sore throat. Oregano Oil is very effective treatment for intestinal thread worms. Oregano is high in antioxidant activity, due to a high content of phenolic acids and flavonoids. Oregano has an aromatic, warm and slightly bitter taste, which can vary in intensity with an earthy and intense flavour with hints of clove and balsam. Good in any tomato dish,pasta sauces and pizza. Excellent in egg and cheese dishes and is common in Italian, Greek and Mexican dishes.
Bayleaf: Bay laurel (Laurus nobilis, Lauraceae) is used either fresh or dried in cooking for their distinctive flavour and fragrance. The leaves are often used to flavour soups, stews, braises and pâtés in Mediterranean cuisine and is very good with beans. It is an ingredient in bouquet garni and dried and powdered in garam masala. . The fresh leaves are very mild and do not develop their full flavour until several weeks after picking and drying. Most recipes that use bay leaves will recommend their removal after the cooking process has finished because they are very rough and tough and are unsavoury if chewed. Although bay leaves are only used a few at a time and are not actually consumed themselves, they still provide a number of vitamins and minerals to a dish through cooking. They are a good source of Vitamins A and C and also contain significant amounts of iron and manganese as well as smaller amounts of calcium, potassium and magnesium.
A cloth soaked in boiled bay leaves in water, placed on the chest can relieve chest infections, flu, coughs and bronchitis. Massage bay leaf essential oil onto affected areas to relieve sprains, swellings, backache and arthritic and rheumatic pains. An infusion of bay leaves will promote sweating, helping clear up flu and feverish symptoms. They also settle the stomach and help to treat digestive disorders and can reduce flatulence, by helping to breakdown and digest certain food types such as proteins. A bay leaf rinse can help to treat dandruff. The bay leaf was held in such high esteem that victors of battle, sport and study were crowned with garlands of laurel, as a symbol of their success. This is where the term "baccalaureate" originates from and it is now referred to when students have successfully completed their schooling years.
News & Quote of the Day
BREAKING NEWS: The Nature Conservancy ~ Australia has teamed up with local Indigenous Landholders and the Australian Government to conserve over 2 million hectares of land in Northern Australia.
The new areas — known as the Warddeken and Djelk Indigenous Protected Areas — are protected by a partnership between The Nature Conservancy, the Pew Environment Group, the Australian Federal Government and Indigenous landholders. And, with ongoing support from the Conservancy, Traditional Owners will continue to manage these massive reserves through the work of indigenous rangers.
QUOTE OF THE DAY: Better keep yourself clean and bright; you are the window through which you must see the world." George Bernard Shaw
This is it from us until the next newsletter .....
We wish you ALL great success in all your endeavours ...
.....from Shiralee and The Kanjini Co-Op team
Please feel free to ask your friends to subscribe to our newsletter by contacting us (with SUBSCRIBE in the subject line)
To unsubscribe, please return this email with UNSUBSCRIBE in the subject line
To change your email address, please reply with both your old and your new email address.