Frequently Asked Questions (FAQ's) !
We are asked many questions and will be sharing some of those questions and answers in this Newsletter. You can also find answers to many questions on-line.
Why doesn't a share give you a piece of land with a yearly levy to cover co-op cost etc.?
One of the main aims of Kanjini Co-Op is cooperative and sustainable living. We believe that private land ownership is one of the root causes of today's world problems and we envisage a system of shared custodianship, rather than individual ownership. By moving from "this land is my land" to "we are one with the land", from private ownership to sharing, we intend to cooperate in looking after the land.
We also chose to not divide and apportion land because it does create boundaries and we would have less or no say or input regarding who purchased that protion of land if sold, therefore not knowing if the potential buyers would adhere to Kanjini Co-Op principles of land care for instance or be aligned with the vision of Kanjini Co-Op. It also would make it much harder for the Co-Op to control for example pets which might cause problems, potentially harmful chemical use or determine the type of buildings allowed.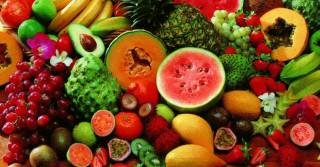 There are many projects where people can have their individual title, but we believe that it is time to go much further than having a bit of common land in the middle of suburbia.
The other reason is that we believe and know from experience that if people have their own piece of land, cooperative living tends to suffer while everyone is involved in creating 'their own thing'. The separateness that this type of division creates is not a sustainable use of resources, often duplicating basic services such as laundries. We feel that dividing the land would create separation rather than togetherness.
However, this does not exclude any member from creating their own private space (unique shelter /room /dwelling) or from leasing a 'piece of land' for the purpose of a business venture. We respect the need for privacy, while we also want to see joyous days sharing activities together, making Kanjini Co-Op prosperous, sustainable and a beautiful place.

Can I live part time on Kanjini Co-Op Land?
Yes you certainly can. There are people who have expressed an interest in Kanjini Co-Op who travel for careers and want a special place to call home when not travelling, somewhere they can feel comfortable knowing they are contributing to the best interest of our planet. There are others who live in nearby towns who can only enjoy being on the land at weekends due to work commitments.
And in fact you can even become a member if you do not intend to live on Kanjini land at all, but simply want to support this wonderful vision.

In the Business Plan of the Disclosure Statement I read that Kanjini will be growing Papaya and Sweet Potatoes. Are these the main crops that Kanjini plans to grow ?
We included Papaya and Sweet Potatoes in our Business Plan plan as examples of cash crops suitable for the area and demand in the region.
And frankly we chose those two crops because we could access the required data required to create a realistic business plan for registration as a Trading Cooperative. We have no fixed plans as to what we will grow as commercial crops and a decision on that is unlikely to be made before we acquire the land. If you have any suggestions as to what crops we should consider, please let us know.

Kanjini Co-Op aims to create a sustainable lifestyle producing quality food for our own consumption and for exchange with the local area as a source of income. We will use many earthcare modalities such as Permaculture, Organics, Aquaponics, Biological Farming and Biodynamic Principles. Kanjini's aim is also to rehabilitate any areas of eroded and denuded land as well as custodianship of our food production area.
Agriculture will be engaged in for our own consumption as well as commercially. We intend to focus on seasonal and local foods, while aiming for long-term sustainability for future generations.

We envisage that we will grow a large variety of fruit trees and vegetables (with a preference to using non-hybrid and non GM seeds); spices; herbs for healing and cooking; flowers for scent, aesthetics, oils, and for attracting birds and butterflies; trees for timber, shade and bee food; bush tucker; mushrooms and fungi; bamboo (no running varieties); industrial hemp and oils to run vehicles.

Kanjini has also investigated several agricultural opportunities such as growing native fruits and pumpkin for seed oil (both of these are established local business wanting more produce).

We anticipate selling our surplus commercially including through farmers' markets and food networks. We will be looking to value add by drying, preserving, distilling, brewing and otherwise processing our produce. Aquaculture will be practised both in our large dams as well as in smaller integrated systems incorporating algae, worms and vegetables. We are also committed to forestry both for long term timber production as well as for carbon sequestration.

If I can pay a deposit for a Full Membership now do I have to pay interest on the remaining share capital?
Kanjini Co-Op will not charge any interest on outstanding amounts of share capital until we purchase a property.
In fact any interest earned on all share capital (including deposits) until we purchase a property will be returned to the shareholders.

Why
so many types of shares?
The short answer is to provide more flexibility.
We deliberated, discussed and debated the Share Structure for over a year until we arrived at the final decision, which recognises that any successful project requires people with money and people with energy (and not everyone can provide both at the same time).
The reason we have a tiered share structure is:

· to allow people who are very interested and have lots of energy to contribute, but do not have sufficient funds to commit to a Full Membership, hence the Introductory Share

· Foundation Shares were created to reward the early members, which put their money on the table before we have the land and also to ensure the basic integrity of the co-op remains intact

· Investment Shares are to allow for people with more money to invest in Kanjini Co-Op.


The Introductory membership allows for people to join Kanjini Co-Op for a period of 3 years (after which their Introductory Share capital can be allocated towards a Full Membership or if they choose to not continue with Kanjini, they still have had a wonderful experience and have enjoyed reduced rent and the benefits of being part of Kanjini Co-Op. This class of share is for people who intend to acquire, but do not have the deposit for a full share and are willing to work towards that aim. This share allows for a broader group of people, experiences and input and also allows these type of members to experience first hand the vision of Kanjini Co-Op.

We created Foundation Shares (only 11 available) to acknowledge the vitally important contribution in forming the cooperative. Foundation shareholders will receive non-specific bonus shares to the value of 15% of the part of their share that is paid up within three weeks of the acceptance of their membership application (these bonus shares will be allocated only once the Co-Op has sufficient profits to do so).
The prior approval in writing by at least 72% of active members who hold a foundation share is required before the board can seek the Registrar's approval of draft documents for a change of rules, winding up, takeover or merger of the cooperative. This decision ensures that no matter how many members there are in 10 or 50 years, the rules of the co-op cannot easily be changed by newcomers alone.

The Investment Shares are for Full Members who wish to invest further in Kanjini Co-Op. These Investment Shares can be project targeted, non-specific or self interest.